CHUNK ON ISSUE 005LBS
£

8.99
Sold out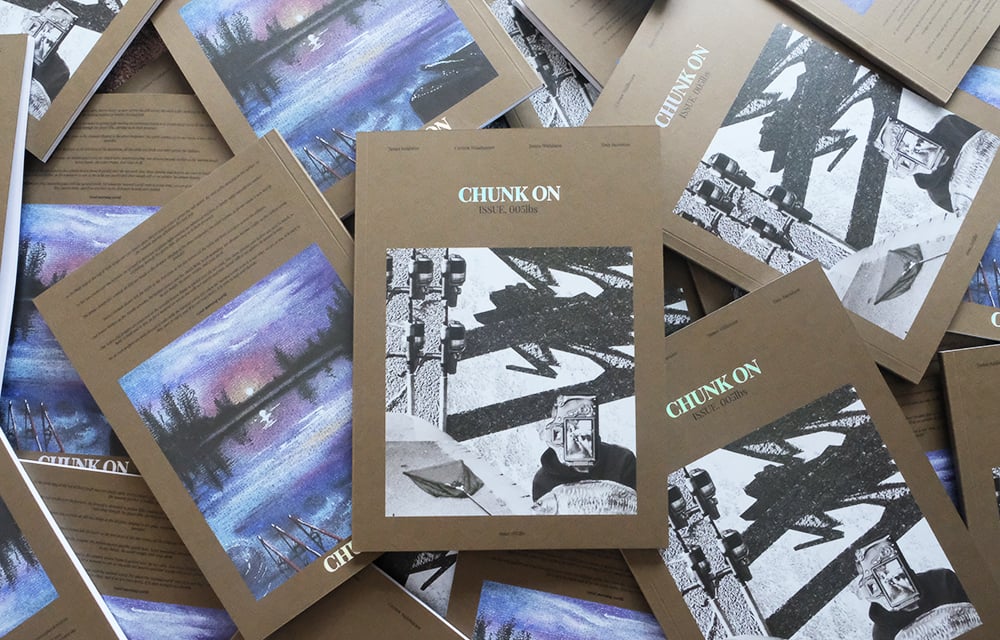 Issue 5 is here, quality printed work, on high end paper. If there is one thing the recent, sad, demise of Carp-Talk has taught us, it's that print shouldn't be taken for granted. Carp-Talk was an institution, racing to the local newsagent to pick up the latest edition, and quickly scanning the pages of your region. What bigguns had been out? What were the weights? Just occasionally you'd find a pic of a whacker, whose identity was not known to you. And so the fun would begin, trying to locate the whereabouts of the fish. If the video, at least partly, killed the radio (star), then social media bears the same semi-responsibility for the demise of Carp-Talk and other carp fishing print. In a world where media is increasingly free, but here one minute and gone the next, Chunk On aims to provide something a little longer term, something which is enjoyable to own, to have, to smell, to hold. There is a place for social media, for sure – we have all benefited from it in some way. At the same time we all need to continue to support print, if we want it to survive. So a genuine thanks goes to you, the reader, for buying Chunk On – please spread the word!
In Issue 5 we have been treated to a tale of some incredible canal angling in Holland from Carsten Waldhausen. We are used to our canals holding fish in the twenty pounds region, with anything significantly over that a fish of real note. There must be something in the water in those Dutch Canals though, as the fish within them grow to monstrous proportions, as you'll see.
Moving back over the North Sea, but sticking with flowing water, we have a piece penned by James Rabjohns, beautifully describing his love of the River Trent, one of the countries longest and most demanding waterways. Rab certainly has a way with words and we are sure you will love how he paints a picture in your mind with his text.
A short story from Tony Burnham details a wonderful opportunistic capture, of a special common carp, off the surface – incredibly a carp that was far larger than the lake was known to hold!
And finally, we have a tribute from James Wilkinson to the late, great, Rod Hutchinson. Carp fishing lost an Icon when Rod passed away, and James's story of the great man is just one example of the lasting effect he has had on carp fishing. Rest In Peace, Rod. Special thanks go to Craig Stannard for allowing us to use his beautiful pencil illustration to go with the piece.
Lastly, huge thanks once again to all who have submitted images to be used, without which the mag would not exist. If you would like to contribute something, anything, to future editions of Chunk On, then please do not hesitate to get in touch.
Chunk On